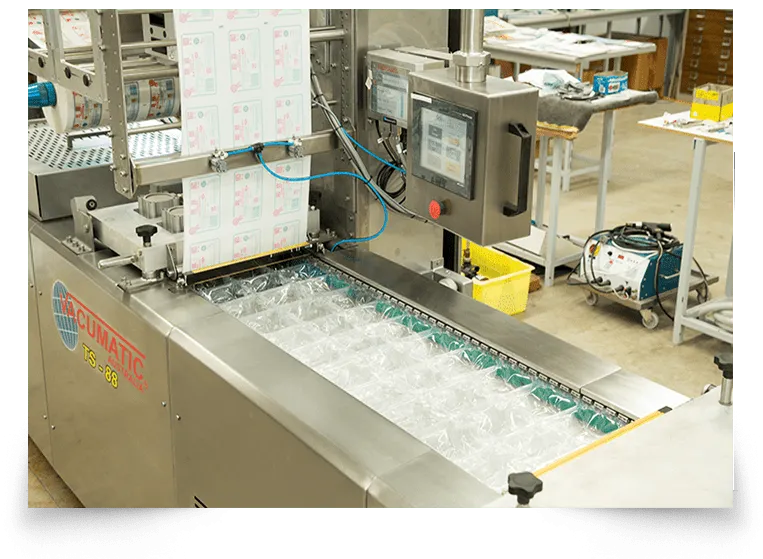 Myths And Benefits of Food Service Packaging
The way people consume food today has changed. Infact, we would say that it has evolved over the period of time. This has led to a change in services being provided by the industries that are connected to food. 
The lives of people are fast-paced. People prefer consuming food on the go. This rapid increase in demand has led to the birth of the food packaging industry. But with the increase in demand, myths have also risen with time. So, this blog is written primarily to burst out all the myths you have and educate you about the advantages.  
Since consumers are now ordering food online in greater numbers than ever before. The need for plastic food containers and other single-use food packaging items rose with the change in demand. Subsequently, attention has started to shift to packaging food in the most environmentally convenient way.    
There is a lot of information on food packaging, but that may not be true. But in this blog, you will get to know the truth.  
Debunking Myths
Foodservice Packaging Does Not Really Compost 
This is not at all true. The fact is, in reality, compostable food packaging is assembled from plant-based polymers and other materials, which does compost.  
This is, however, true that many composting services operate through different principles from each other. So, you can definitely check the abilities of the community composter before selecting any compostable packaging. 
The foodservice and composting industries work in tandem to expand the available infrastructure for composting food and beverage packing solutions. 
Plastics are Made from Oil, a Non-Renewable Resource 
Let us get the facts right. You can rest easily on this front because a vast variety of plastic used for packaging is made using natural gas.  
Containers and Cups Made from Foam Polystyrene are Left as Litter
As per the 2009 National Visible Litter Survey, foam-based food service packaging was not even among the top ten items littered. So, with this another myth is debunked. 
Banning Single-Use Items Helps in Reducing Litter
Single-use items such as foam cups and takeout containers assist in reducing litter is absolutely not true. The truth is that bans do not reduce litter streams. They just change the composition.  
Foam Cups and Containers are Impossible to Recycle
The truth is something else and that is foam polystyrene cups and containers can actually be recycled.  
The great news is that communities, plastic end markets, and recycling facilities across the nation are working to expand opportunities to collect and process the above-mentioned items.  
After processing, the items can be recycled into useful products such as tape rolls, raw materials, and hangers.  
Benefits of Food Service Packaging 
The biggest benefit of food service packaging is that it reduces food wastage. This happens because of the specialized packaging done for various uses such as takeout, leftovers, grocery delivery, and ready-to-eat food. 
If the food is not packaged well, it will be impossible for you to take it along with you.  
So, foodservice packaging is not just a packaging service but it is a convenience, and a necessity.  
Here's more to it; 
Sanitary
Single-use food service packaging reduces the spread of infectious diseases.  
FDA research has suggested that because of foodservice packaging, there is less chance that any pathogens on the packaging will spread. It is because the packaging material is either recycled or discarded right after use.  
Convenient
Because of good foodservice packaging, consumers can eat anywhere, anytime.  
Places such as caterers and restaurateurs use such packaging either to keep food hot or cold.  
Also, compact and lightweight packaging allows consumers to carry food and beverages without any huge fuss. 
Resource-Efficient
Food packaging that is biodegradable reduces the amount of water and energy that is wasted during the manufacturing and disposal processes.  
When these are recycled, the materials used in packaging are turned into new products, thereby reducing the amount of raw materials used.  
Right Packaging Does Not Only Help in Fulfilling Business Purposes but Also Contributes in Easing Life.  
If you are looking for premium food packaging solutions, contact Vacumatic, the best vacuum packaging solution provider in Australia for food saver vacuum sealers.